Does diabetes rule you or do you rule diabetes? What you eat can help you rule diabetes. We probably do not need to remind you of this, however, managing food intake to control diabetes can be a challenge. To overcome this challenge we would like to suggest ways to keep track of the food you eat. It's a great way to keep blood glucose levels in check – and lose weight.
Taking these three simple steps can help make new eating patterns easier to achieve. Not only will they keep you from obsessing about food (typical with weight-loss dieting), they will help you make significant strides in establishing those new patterns. Better still, with regular practice, they'll become an ordinary part of daily life.For many people, the term "diet" immediately implies deprivation of things you enjoy.
For diabetics, however, the situation goes well beyond just knowing what to eat and what to avoid. It's a matter of establishing new eating patterns so you can eat appropriately for the rest of your life and still have the occasional indulgence. It can all seem overwhelming if you don't start with a strategy.
Blood Glucose Management With Diet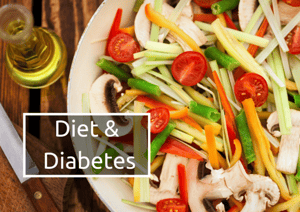 1. Plan meals
While it may seem inconvenient at first, daily – even weekly – meal planning could be one of the best, most effective diabetes management tools available. A well thought-out plan based on good food choices can help you control your blood glucose as well as serum cholesterol and blood pressure.
Planning your meals can help prevent skipping meals or overeating, which in turn, can make it easier to manage glucose levels. The inconvenience of creating that plan will fade quickly when you realize you aren't constantly thinking about what you can eat at your next snack or meal.
The American Diabetes Association has some great resources for meal planning. Check out their 7 steps for creating a meal that helps you manage your diabetes and lose weight.
2. Count carbs
Effective blood glucose level management requires controlling the amount of carbohydrates in your diet, whether simple carbs such as bread and other prepared foods, or complex carbs like beans, peas, and fruits.
A great first step to counting carbs is setting a daily carb limit based on your blood sugar and weight loss goals. Once you know your carbohydrate limit, try to consistently eat a similar amount of carbs at each meal. By determining how carbs affect your blood sugar, you can more easily balance your medication needs.
A free website with downloadable mobile apps, Myfitnesspal.com, can help you determine and keep a diary of your carb daily intake. You can also use it to keep track of your glucose levels and how they vary throughout they day.
3. Vary your diet
Most people want variety in the foods they eat and diabetics are no exception. The fastest way to fail with your diet is by making it boring. Smart food choices can be part of new, enjoyable food experiences. Find ways to make variety part of your diet and diabetes management and you'll be successful and happier.
"When you say 'diet' today, people automatically think of restrictions," said Ms. Boucher, Senior Vice President and COO of the Minneapolis Heart Institute Foundation. "We are focusing on maintaining the pleasure of eating unless there is evidence to restrict foods. People need to create healthful eating patterns that they can do for the rest of their lives, not jump into the latest dietary fad."
​Resources
​There are many applications that can help you keep better track of your diet and plan your meals. Here are a few we like:
MyFitnessPal - Calorie counter, diet & exercise journal
Calorieking - Calorie Counter
Chronometer - Calorie Counter, diet & exercise log
Fooducate - Bar code scanner, nutrition grader
Locavore - Fresh & local food finder
Endomondo - Fitness tracker
Following the three simple steps above, you'll gain better control of your blood glucose management and even potentially lose weight. Once you've learned the right food choices and made them part of your normal eating habits, you'll have the skills to eat appropriately for a lifetime.
​Learn More
At Chase Medical Research, we're often enrolling in trials for new diabetes treatments and monitoring options. Study related medication and treatments are provided at no-cost, and there is often compensation for time and travel. If you're interested in seeing if you qualify for a diabetes clinical trial, click the button below.